Welcome WTA players for Rogers Cup 2009 in Toronto.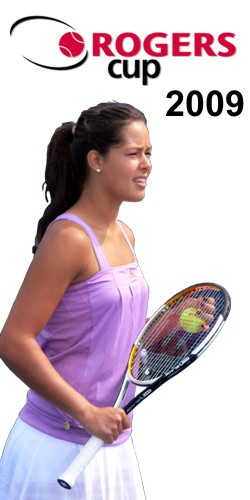 Content section of 2009 Rogers Cup will be updated before after the start of the tournament in 2009. Call ticket office for information about available tickets:
Ph: 1-877-283-6647
Rexall Centre is located at 1 Shoreham Drive in Toronto, ON M3N 3A6. It is part of York Univerity ground-complex in Toronto.
Qualifying matches for the main tournament draw start Saturday morning of August 15 and continue untill late afternoon on Sunday.
It is a great opportunity for serious tennis fans see some great tennis for a bargain price.
The main Draw starts Monday August 17 in the morning. The opening ceremony is on Monday at 7pm. See you there!
Orders of Plays are updated daily during the tournament!